---
Getting Ready to Re-Open
May 19, 2020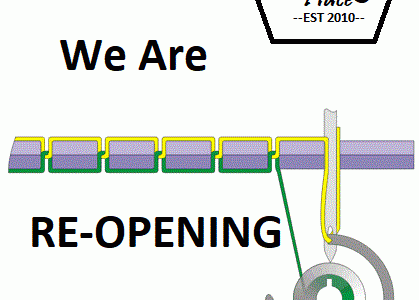 As you are aware, Shops with Doors that open to the 'street' are allowed to open as long as they abide with guidelines set out by the Ministry of Health.
This means we have some reorganizing to do so we're going to change up our Curbside Pick Up Options starting this week.
Effective immediately, the Curbside Pick Up days are
Tuesday through Friday from 1 p.m. to 5 p.m.
We will be closed Saturdays
so we can ensure that when we do re-open, we not only can welcome you all back, but we can do so for the safety of all!
We cannot thank you all enough for the support, cooperation, and patience while situations were changing on a daily basis! Our customers truly are the BEST!