Bella Convertible Backpack - Charmaine



The

Bella Convertible Backpack by Clutch Couture Designs

is the perfect overnight bag. There is a crazy amount of storage space, and pockets everywhere. Seriously, Mary Poppins would be envious of this bag!

See Patterns HERE



~



Dr. Suess Collection COMING SOON!




We are so pleased to welcome in the Dr. Seuss collection! This line is near and dear to our heart, as we grew up reading Dr. Seuss and brought up our kids reading Dr. Seuss.

We hope you are as thrilled as we are about this gorgeous fabric!



~



Dog On It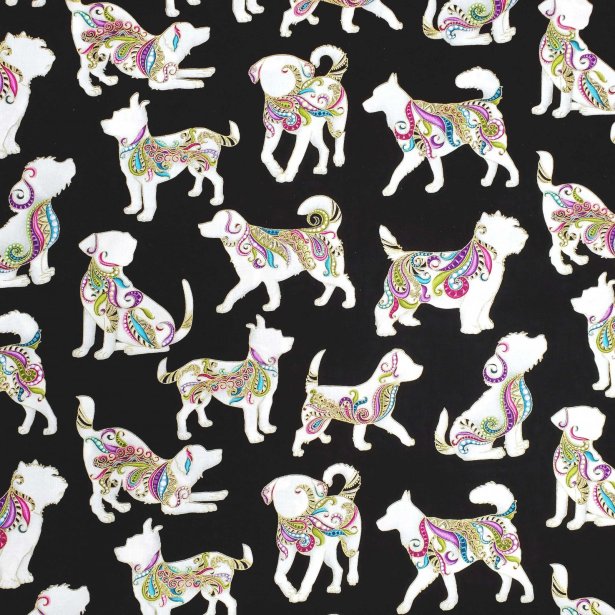 See fabric HERE



~



Quilters Supply Starter Kit




We have a starter kit for anybody who would like to learn how to quilt. This kit contains just the right amount of essential supplies you will need to help you grow.

This kit comes with:

- One Cutting Mat - (pick from the large or small size)
- One Rotary Cutter
- One seam Ripper
- One Frixion heat erase pen
- One package of Wonder Clips (50 PK)
- One Mountain Mist wool pressing mat

See Kit HERE



~



Junior Crew Play Mat Panels or Kit




The more we look at the Junior Crew line, the more we love it! These Panels come individually, or as a kit to make a play-mat.

On the left you can see that the panels connect. this is super cool because if you want to make a mat larger then just one panel you can add as many panels as you like because they line up perfectly on all sides!

On the right you can see the single panel, and coordination fabrics.

Each panel is 36" x 44", and is a tough cotton that will withstand playing and washing.

The Kit comes with:

- Junior Crew Panel
- Batting
- Backing
- Anti Skid Fabric to keep the mat in place

See the Junior Crew Play mat Kit HERE
See the Junior Crew Fabric Collection HERE



~



Oh La La Apron Kits, just 1 left!




This apron is a great beginner project, or a fun sew if you are looking for a lovely yet fast and easy project.

The apron on the left is the finished product. We have one last kit with the Polka-dot lining left, grab it before it disappears!

See Oh La La Apron Kit HERE






See All Classes HERE

Scan'N'Cut Canvas Workspace Intro - Diane


Do you want to create you own design to use with your Scan'N'Cut? Join Diane and learn techniques on how to use Canvas Workspace to customize your designs, or even create them from scratch!

This is an intro to the software that opens up your skills so that you can confidently go where your imagination takes you. This class provides students with a solid foundation that will be needed to work with any additional Scan'N'Cut Kits.

**This is a Zoom Class**

March 8, 2022 from 1PM-3PM

REGISTER NOW



~



Sewing Machine Essentials Brother Machines - Jaret




This class is geared for specific models: NS80E, ND50E, XR37T and similar.

In this class, you will start with the basics to get to know your machine, and then progress to maintenance, tips and tricks from the tech, troubleshooting and finishing with a questions and answer period.

Our favourite part about this class is that although it is geared to be a starting point to learn your new machine, it is not only for beginner sewists. If you want to gain a deeper understanding of your machine, or just have a refresher this class is a great option for you.

Class fee is waived for machines purchased at That Sewing Place. If you have purchased your machine at That Sewing Place and would like to register, please contact the shop, and we will take care of registration for you.

**This is a virtual class**
You will receive an email with the information to connect

March 23, from 1PM-3PM

REGISTER NOW



~



Aura Clutch - Charmaine




In this one session class you will learn the basics of bag making, and come away with this smart clutch!

5 different kits are available, but have limited supply. The Kit fee is included in the class, so all you have to do is choose your favourite colour! If your favourite colour is out of stock, please contact us and we can assist you.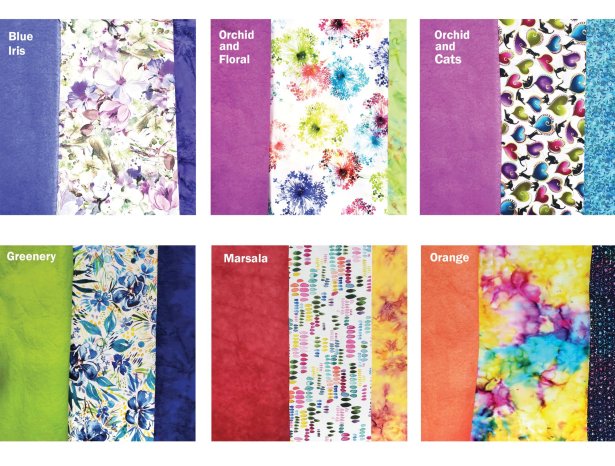 *THIS IS A VIRTUAL CLASS*
Closer to the class you will receive an email with zoom details.

Pattern by KMG Handmade, purchase it HERE

March 25, 2022 from 10AM-12PM.

REGISTER NOW



~



Taming the Beast Serger 101 - Jaret


Learn to confidently operate your serger by understanding the thread settings and how to make them work for you. Discover speed-threading techniques how to adjust your stitch settings to suit your sewing needs and serger maintenance.

This class is geared for the complete beginner, and the experienced sewist that wants to hone their skills.

Class fee is waived for sergers purchased at That Sewing Place. If you have purchased your machine with us, please contact That Sewing Place for registration.

**THIS IS A VIRTUAL CLASS**
You will receive and email closer to the date of class

April 13, 2022 from 1pm-3pm

REGISTER NOW



~



Cover Stitch - Jaret




Get familiar and - dare we say even comfortable - with your Coverstitch as you explore its capabilities and features as they apply to your sewing needs. Construction finishing and embellishment-this machine can do so much!
Class fee is waived for machines purchased at That Sewing Place.

If you have purchased your machine at That Sewing Place and would like to register, please contact the shop, and we will take care of registration for you.

*THIS IS A VIRTUAL CLASS*
You will receive an email closer to the date of class with login information

April 20, 2022 from 1PM-3PM.

Register Now



~



Sewfisticated Clutch REGISTRATION OPEN - Charmaine




The Sewfisticated Clutch by Sewfisticated Craft Designs is just that! Sophisticated, classy, functional and fun this clutch is an everyday essential. This class is for the intermediate bag maker.

Purchase Pattern HERE

PLEASE NOTE BEFORE CHOOSING YOUR KIT: There are two sizes this clutch can be made in. Ms. Classy is the large size, and Ms. Chic is the small size. If you would like to make the large size, pictured above then go ahead and select your kit and check out.

If you would like to make the Ms. Chic which is the smaller size, please contact the shop for registration.

AFTER you have registered for the class, we look forward to seeing you in the shop to select your fabric for the exterior and lining, as well as a matching zipper! These supplies are available at a discount with your class.

If you have any questions regarding this class or the kit, please contact the shop!

*Virtual class held May 13, and 27, 2022 from 10AM-12PM.

REGISTER NOW

~


For any other questions or concerns on registration, please contact That Sewing Place.

Do you have something specific you would like to learn? Let us know what classes you would like to see, we look forward to hearing from you! Send a message to clases@thatsewingplace.ca or leah@thatsewingplace.ca


Jessie asked: "I am really having trouble making a label. I am using the Alphabet built into my sewing machine, and its not coming out nicely! It's not an embroidery machine i just want a few sentences but it looks terrible!"

Great question! We actually hear this a lot and the good news its a simple fix! The first thing you want to do is stabilize your label with something like Presto Sheer. The Presto Sheer will keep your stitches nice and crisp, for years and washings to come. Next we recommend you add some polymesh, or no show mesh on the back as you would for embroidery. You can trim it away afterwards, but it will give your fabric the stability it needs while you are stitching out your wording and decorative stitches."

- The Seam Team