Skip Navigation
Website Accessibility
About Us
---
Meet the Seam Team behind That Sewing Place
Jaret
Service, Support, Education, Sales, Store Owner
Jaret started his career in a family sewing machine business when he was a young man and learned the business first hand. Eventually, his parents sold that business and retired. Soon after that, in 2010, Jaret decided to open his own business and that was the beginning of That Sewing Place. Jaret may still be young, but he has over 30 years of experience in sewing machine repair and education. Jaret's in-depth knowledge helps machine owners find just the right comfort level to make their machine sing.
Sondra
Support, Sales
Sondra started sewing as a teenager on a treadle machine --does anyone remember these? They were a great machine! And in some cases, still are. When Sondra was 25, she got her own sewing machine – a Bernina 830. She certainly knew what she wanted! She is now retired from a full-time job. Sondra is still an avid sewist, a quilter and embroiderer. She loves spending time at That Sewing Place, meeting new people and sharing her knowledge, experience and advise.
Mikaela
Support, Sales, Social Media and Marketing
Mikaela handles our social media, marketing, and sales and quotes for our machines. She is creative, and has a passion for visual art, photography and design. Mikaela has recently discovered a love for quilting and T-shirt design, and uses the Brother Scan'N'Cut for all her heat transfer designs, and paper crafting. She looks forward to meeting new Scan'N'Cutters and giving out tips and tricks!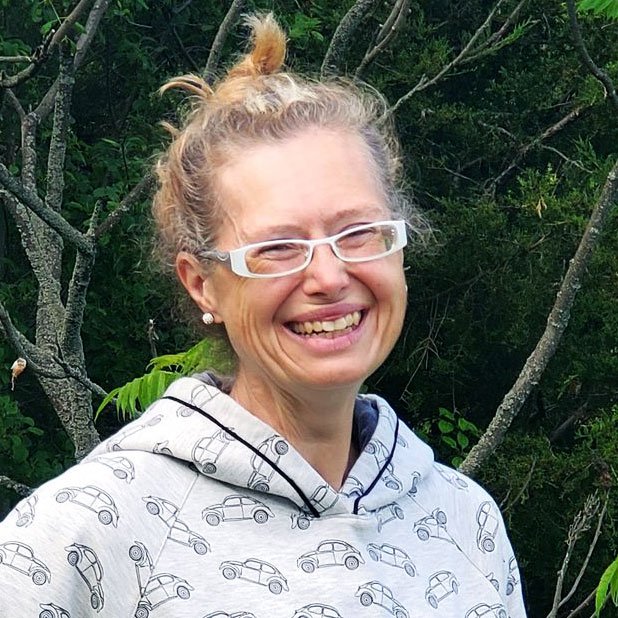 Marlene
Support, Sales and Store Manager


Marlene is the heart of our shop. She is the first to spring up with new ideas, and the first to welcome you with a smile when you come in. Marlene is also an accomplished seamstress, focusing mainly on garmentry, while also enjoying quilting, embroidery and bag making.
Lea
Support, Sales
Lea was introduced to sewing in her high school home economics classes and it took off from there. She sewed her own clothes, and then later on in life when she had her own daughters, she sewed everything for them. Her career took to a work for "another" sewing store as a manager. When we heard she was retiring from her full-time job, we convinced her to work for us. Lea brings many years of sewing, embroidery and product knowledge with her.
Diane
Education - ScanNCut and PE Design
Diane's passion is riding her motorcycle with her husband of 42 years. Unfortunately, in the winter she cannot ride, so she falls back on her second passion which is embroidering with her Brother 2500D and her Bernina 180. She is also a Certified Embroidery Specialist. Diane also gets great pleasure out of creating cute projects on her Brother Scan and Cut for family and friends. With 10gradkids there is never a dull moment or a lack of requests for, "hey mom/Bobbie can you..... and I'd like it yesterday."
Barb
Education - Quilting, Beginner Adult and Kid's Classes
Barb's sewing background spans the last 55 years. She started making Barbie doll clothes. As a teenager she made complete outfits for herself and her Mom. She later studied how to make upholstery, winter parkas and window treatments. Her latest conquest was into the world of quilting. She now has her own business in quilts and children's clothes. Barb is an accomplished teacher with twenty years experience. She has recently retired from a rewarding career as a design colour consultant for a major paint store. Barb has combined all these skills and career choices and now applies them in teaching our kid's classes. She is "so looking forward to teaching the next group of young sewists!".